Maximize your freedom from $65! Enjoy unlimited FLEX trips of 30 minutes or less for a whole month with a FLEX Unlimited Pass. Add the FLEX Unlimited Pass to your account at any time, for immediate or future use.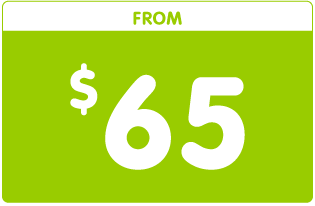 How to obtain a FLEX Unlimited Pass
Once you join Communauto, log in on the website to your personal account and locate FLEX Unlimited in the Home section of your member profile.
You can purchase an FLEX Unlimited Pass at any time during the month. Your Pass is effective immediately, or on the date/time of your choosing. Repeat the process if you want to immediately obtain passes for the following months. Each Pass will be charged in full on its starting date.
You can cancel a pass ordered in advance at any time, as long as its start date/time has not passed. Once the start date/time has passed, it is not possible to cancel a pass or get a refund.
Conditions
Updated on July 31, 2020
The FLEX Unlimited Pass allows you to enjoy an unlimited number of FLEX trips of 30 minutes or less for a whole month for free. Your trips become billable starting on the 31st minute.
A period of 45 minutes between the end of one trip and the start of the next is required in order for another free 30 minute period to apply. This means that you must allow 45 minutes after the end of a trip before blocking or using a vehicle again. The same period applies for the successive use of a vehicle by a co-member or another authorized driver from the same business account.
The free period applies to the first 30 billable minutes of the trip, so you remain eligible for all the other credits to which you are entitled when using a FLEX vehicle: free blocking of the vehicle for 30 minutes to give you time to arrive, snow removal credit up to 15 minutes in winter, 20 minute credit if you refuel the vehicle. The relocation credit, however, cannot be combined with the 30-minute FLEX Unlimited Pass credit. Only one 30-minute credit will be granted per trip.
By default, an amount of one dollar ($1) per trip is billed to limit your Damage Fee to $600 in the event of collision or damage (at-fault or not). Discover our other Damage Protection Plan options.
The use of a pass may be suspended without the right to credit, refund, or extension of its period of validity in the event of default or non-compliance with the conditions of use of the service.